ACTIONAID'S GLOBAL SECRETARIAT VISIT NALOLO DISTRICT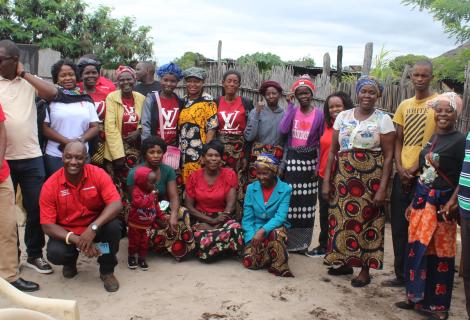 GS visit nalolo-zambia
ACTIONAID'S GLOBAL SECRETARIAT VISIT NALOLO DISTRICT
SENIOR ActionAid International leaders from the Global Secretariat (GS) today visited Nalolo District in western province  OF ZAMBIA to interact with the local people and appreciate how they were applying various life changing initiatives offered to them.
Team leader Mohammed Sillah  encouraged women to forge ahead and create sustainable groups that would enable them have a strong understanding and vibrant voice in leadership of their respective communities.
The team visited Lubosi Women Support Group, Mukwibi Primary and Nasiwayo Primary schools in Nalolo. They also paid a courtesy call on  Nalolo District commissioner Mutandi Namataa.
At Lubosi women's group the team heard how the club was graduating steadily and its members being self-sustained within a year of formation. Most members are now running profitable businesses such as goat raring and gardening.
At Nasiwayo the women group has now expanded with the formation of a second one from the initial seed money given by Actionaid Zambia. 
The District Commissioner also commended Actionaid for implementing its activities in a typically remote district of Nalolo.
Some children from the local schools also narrated how the have been enlightened on climate change,  climate mitigation and resilience and the need to preserve nature.
Its was a joyous memont, with gladness and joy smeared on their faces, the group members narrated before the global leader how their lives have been transformed because of the sustainable life-saving skills they obtained from ActionAid.
The delegation included Nyanda Abubakarr-Foday, Mohammed Sillah, Joseph-Kormor Tawiah, Pascaline Kangethe, Vivian Omari and Zambia's interim Country Diretor Musonda Kabinga.