Rural Women Making a Difference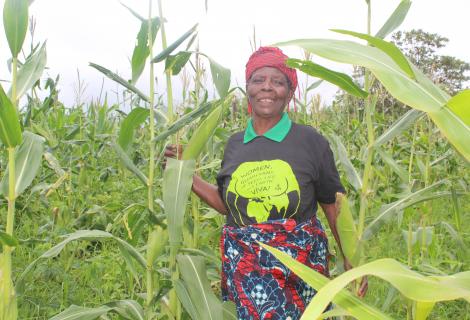 Rural Women Assembly is a self-organised network or alliance of national rural women's movements, assemblies, grassroots organizations and chapters of mixed peasant unions, federations and movements across eight countries in the SADC region, and the Zambia Chapter of Rural Women Assembly is a partner of ActionAid Zambia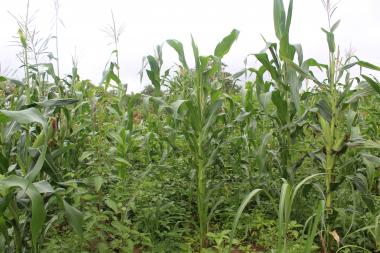 The women of Rural Women Assembly train community member on practices of Agro-ecology (indigenous seeds), Women's land rights and Climate Justice. The women work in Chongwe and Rufunsa district where they train and advocate on behalf of their communities and the country at large.
Meet Tipenyenji Phiri, she is a member of the Rural Women Assembly. As a member, Tipenyenji practices what she preaches. In her farming, she only uses indigenous seeds and organic manure in order fight against Climate Change effects.
In this year's rain season (2019-2020), the season was considered to be late since they started in early January instead of October. In order to ensure that her crop grew healthy, she planted early maturing seeds, locally known as 'Kapya Bwangu' which directly translates to early maturing. To fertilize her crop, she used local manure locally known as Tea Manure. Tea manure is a cheap organic manure which is made up of brown sugar, yeast animal manure and water. Tipenyenji uses this manure on all her crops and she encourages her fellow small holder farmers to use this method instead of nonorganic fertilizer which damages the oil in the long run.
Rural Women Assembly participate in national agricultural activities such as the Annual Agricultural Show to show case their work and advocate.
Tipenyenji is an old woman in her 70s, yet she manages to farm and grow health crop.
#WomenMakingADifference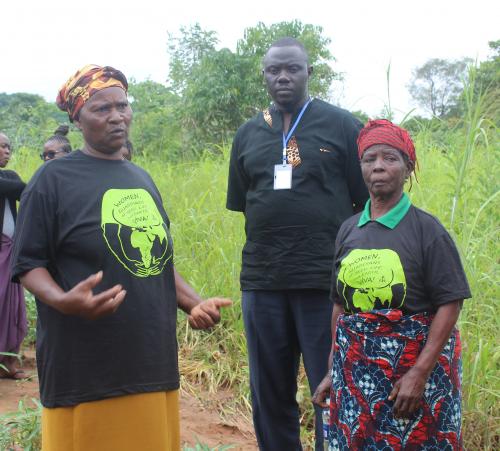 ABOUT THE AUTHOR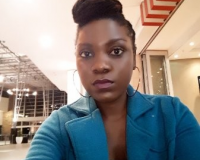 Sharon Mwamba
A Marketing expert with a strong background in brand, communications, media management and customer service.