COVID-19 IMPACT ON SMALL SCALE FARMERS IN ZAMBIA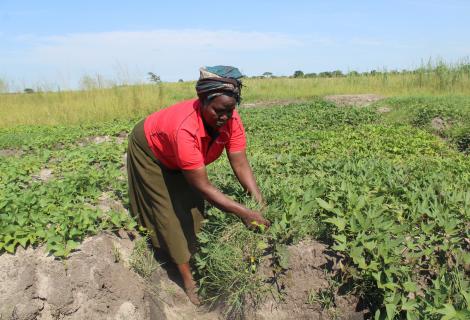 A CASE OF CHIPATA, MONGU AND NALOLO DISTRICTS
It has been noted that Farmers in Nalolo and  Mongu in Western Province, and Chipata in Eastern Province are having a challenge in selling their fresh farm produce such as Tomatoes, Onion, Milk, groundnuts, monkey nuts, bananas, vegetables and Maize due to the restrictions in the movement of people as result of COVID -19 Pandemic. Most small-scale farmers in Nalolo, Mongu and Chipata depend on selling of these farm produce for their livelihoods. Moreover, the restrictions in their movements as a means to mitigate the spread of COVID – 19 has negatively affected them because their livelihoods depend largely on trading at various markets.  The most notable and sad part of this, is that some of the farm produce which are ready for harvest are horticulture products like tomatoes and vegetables which are perishable in nature and are now going to waste.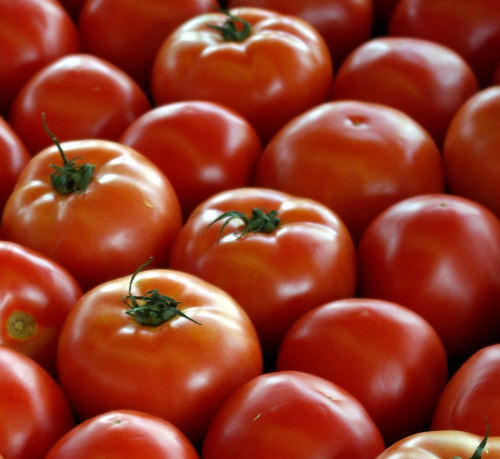 Secondly, those who have been going to buy farm produce from the small-scale farmers are taking advantage of the situation by offering farmers low prices for their produce. This is very likely to lead to an increase in rural poverty levels as farmers will fail to meet their basic needs due to selling of their crops at very low prices. At this point farmers feel that they do not have a choice but to sell to their current clients even if the requested price is low, for fear that their produce would be completely wasted. Most farmers in these communities are subsistence farmers who depend on hand to mouth sort of trading and they do not produce enough foods that can be preserved through drying.  
Small scale farmers have been adversely affected by the restrictions on public gatherings and the need to comply with all other health guidelines and ultimately it has affected their household income. Eventually, they cannot afford to buy the essential items such as sanitizers, Chlorin and any protective gear needed to prevent COVID -19.
It is also important to note that Zambia was hit by severe drought during the 2018/2019 season and this resulted into serious food shortages with acute hunger threatening most households especially in Nalolo District.  More than 2.3 million people were affected and are still affected with at least 430,000 people experiencing severe food insecurity described as just one level below famine. With this disaster, the resilience of local farmers was compromised especially for women and young people and their households, which led to most households depending on wild fruits and in some cases, relief food. The COVID-19 pandemic has caused disruptions to efforts made by humanitarian agencies to provide the necessary support, as the attention has shifted towards preventing the spread of COVID-19.
It is also worth noting that with the emergence of the COVID-19, the burden of unpaid care work will increase for women and girls, with children who can no longer go to school and have to spend time at home and worse still in instances where family members are affected by the virus, usually women refocus their attention to provide care for the sick. The time spent on care could have been used on farming activities such as food production or selling of farm produce.
Consequently Farmers are concerned that Government has not done enough in protecting their interests given the current situation in rural areas. Farmers were hoping that the Food reserve Agency (FRA) would quickly announce the 2020 maize floor price so that farmers are not cheated by the private buyers who are offering them low prices for their farm produce. Additionally they expected government to announce measures that support with market linkages for perishable products. It was announced by the Republican President that during this pandemic, he would be directing the Ministry of Commerce, Trade and Industry to ensure that Chain Stores prioritize local agricultural products. However it would be good to know how small scale farmers would be prioritized as the message was broad and most likely commercial farmers will benefit more from this directive. So we ask, how will small scale farmers benefit from this "silver lining"? What process do they need to go through in order to start supplying chain stores? What protection mechanisms have been put in place to protect them from being taken advantage of by chain store owners?
Most small-scale farmers do not have the capacity to hire vehicles to take their produce to the local market or sell to chain stores such as Shoprite, instead they have been working as a group by combining financial resources to hire a truck for transport to market but with the restrictions imposed in movements this is currently not happening.  It is only the commercial farmers who seem to be benefiting during this periods because they have financial resources to carry out business transactions.
The District Farmers Association (DFA) have been transmitting awareness message through the local radio stations by advising farmers not to sale their produce at low prices. There are also talks with the local authorities on how best farmers should be selling horticulture produce to avoid wastage and loss of income during this period. 
Additionally, current issue of Markets being closed as of the case of JCS Food Market in Lusaka, without any warning or providing any alternative trading places or other means for source  of income.  
As a measure of helping small scale farmers to remain productive during this period, the Chipata and Mongu District Farmers Association (DFA) have been engaging government officials  through radio, requesting for the provision of a truck that can be used to help ferry farm produce from farmers to the markets and chain stores. They believe that this measure will help farmers cope with the restricted movement as well as still be able to market their produce through the Associations platforms in the two regions.  
Lastly, a policy direction would have been ideal from the government with support from Members of Parliament on the support of small scale farmers during the COVID-19 pandemic period on how they operate particularly those who are selling fresh food, however, there hasn't been much commitment from government with proposer guidance on the operations despite making pronouncement on the need to support local farmers, therefore as part of  the PSAM consortium, ActionAid Zambia and the two District Farmers Associations,  namely Chipata and Mongu we will continue  advocating for:
The development of mitigation measures by the government that will minimize the impact of COVID-19 in terms of vulnerability and dependence on imports for our essential goods such as food. This is a great concern because the power to decide what to grow is no longer in the hands of local people but rather controlled by external factors. This has taken away the food sovereignty for local farmers to have control on what to grow and how to grow it.
Continue demanding that government prioritizes the investment in technology and research with regard to extension services provision. During this period, small scale farmers will not have access to extension services due to restrictions on movements which have made the already weak extension services moribund. In situations such as this one, farmers would still access technical support through virtual means such as radios, mobile apps and other digital platforms. 
The demand for parliament to play its critical role given the current situation to ensure proper public resource management given the current condition in the agriculture sector.
Advocated for increased farmers school at local level.
Proper management of the E-voucher system in order to benefit the intended beneficiaries at local level