PRESS STATEMENT ON ZAMBIA'S 59TH INDEPENDENCE ANNIVERSARY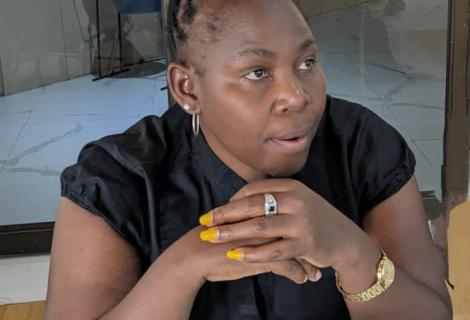 23rd October 2023
PRESS STATEMENT
59TH INDEPENDENCE & HIGH COST OF LIVING
ACTIONAID joins the many Zambians in celebrating Zambia's 59th Independence anniversary that falls tomorrow 24th October 2023. As we commemorate the 2023 Independence Day Themed, "Accelerating national development through equitable disbursement of resources", we feel that the theme resonates well with the current economic struggles that most women and youths are going through in Zambia.
Zambians can only proudly celebrate their liberty from colonialism if most of the people especially women have access to land which in return can help them build a decent future by way of engaging in economic activities.
The sovereignty of any nation is anchored on inclusive participation of the marginalized grouping such as women and youth. These have remained poor and mostly hit by the rise in the cost of living.
We call on the Government to reflect on the need to increase women participation in decision making especially at parliamentary level. The Government should equally facilitate the easy process to acquisition of Land and other capital resources that will allow women have a meaningful stake in decision making and income stability.  It is until that day of economic empowerment that women can stand and proclaim that they are indeed "proud and free".
With 59 years of political independence, Zambia still has less than 20 percent of women and youth owning land. This directly gives a reflection that these groupings are still marginalized and not economically empowered.
We also call on every Zambian especially the Government to take a deep reflection on this important day.  It is the responsibility of the Government to create an enabling environment for the enjoyment of people's liberties and ensure equality in social economic development.
The current rise in the cost of living should equally remind Zambians of the need to get together and find tangible solutions. The high cost of living if not managed well could lead to increased poverty for the marginalized in society such as women and the young people. Let this 59th Independence be a reflection moment to ponder for greater ideas together
ActionAid Zambia (AAZ) is part of ActionAid International which is a global movement of people working together to further human rights and defeat poverty for all. It works in Africa, Asia, Europe and America to eliminate poverty, inequalities and injustices that cause it.
Happy 59th Independence Day Zambia
ISSUED
Jovina Nawenzake (Ms)
INTERIM COUNTRY DIRECTOR-ACTIONAID ZAMBIA