ActionAid Zambia Reaction to the IMF & MOF current position - Bailout Package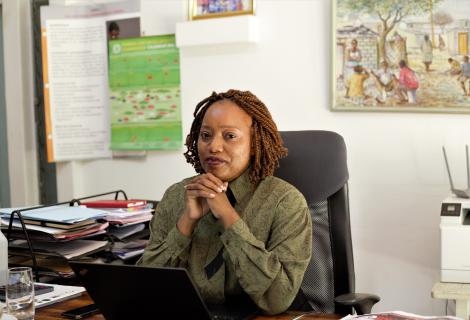 IMF and Zambia Current position
Following the joint media briefing held by the Ministry of Finance and National planning and the International Monetary Fund (IMF) on the status of the extended credit facility, on the 15th of June 2022, it has emerged that the bailout plan is much further from conclusion than initially anticipated. In 2021, The Minister of Finance communicated with confidence that the deal with the IMF was close to finalization and revealed a staff level agreement was reached, pending board approval.
6 months into 2022, differences between Zambia and its Multilateral partner are clear to see with further delays emerging from the briefing. As ActionAid Zambia, we are concerned with the implications this development would have of on the 2022 national budget, and ultimately the state of the economy. The expansionary annual budget was heavily dependent on external and domestic financing. It is, therefore, unclear where the government will source the necessary funds for budget execution. In effect, the lack of funding will hamper the ambitious pronouncements such as scale up teacher recruitment, free education, and improve the health sector.
Additionally, the high external debt servicing costs, considering the Eurobond bullet payment due later this year, have adverse effects on macroeconomic stability. Without the stability that the IMF deal was poised to offer the Zambian government, we foresee a sustained high cost of living, fluctuating exchange rates and continuous hardship for the general citizenry.
The government must, provide clarity on how they intend to effectively actualize the national budget. With the potential foregoing of the IMF deal, the government would need reconsider their tax policy position that provided incentives to various sectors such as mining and agriculture. Domestic resource mobilization would subsequently become a key strategy to finance development going forward. New efforts to develop revenue measures must be conducted progressively with consultation from relevant stakeholders.
Nalucha Nganga Ziba
ActionAid Zambia - Country Director.