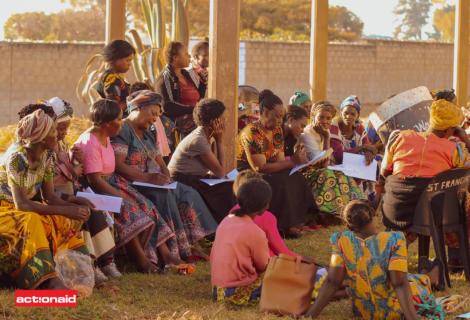 ActionAid Zambia Request for Grant Applications No. SD002
Strengthening Civil Society Effectiveness in Promoting Good Governance and Increasing Citizen's Awareness and Demand for Human Rights in Zambia.
Downloads
Grant Application
ActionAid Zambia is awarding grants to interested NGOs, CBOs and Grassroot Movements who meet the set criteria to implement projects or activities that are aimed at promoting good governance and increasing citizen's awareness and demand for human rights in Zambia. The application should cover at least one of the following objectives;
To enhance citizens' civic participation and state accountability for improved governance and public service delivery in Zambia.
To promoting transparency and accountability in public finance management and institutional governance systems.
To strengthen the capacities of citizens in holding government accountable on the enforcement of policies and regulations for sustainable Natural Resource (NR) management and climate justice. 
To strengthen the capacity of citizens to demand for improved policies and programmes that promote inclusiveness and accessibility to health services.
Grant Application Process
Submission of concept note. Deadline of submission is 16th of August 2019.
Approved applicants will be contacted to submit a full proposal based on the concept note submitted. Deadline of submission is 6th September 2019.
Review and approval of submitted full proposals.
How to Apply
Applicants must apply by downloading the Concept Bid Form (See  Downloads section) and submitted by end of day on 16 August, 2019, through email on Grants.Zambia@actionaid.org or send by mail to; The Grants Manager ActionAid Zambia; 38G Kabulonga Road, Ibex Hill; P.O. BOX 51407; Lusaka.
Please be informed that applications received after the deadlines will not be considered.